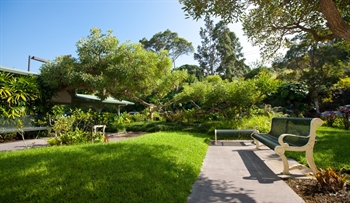 The Kona Community Hospital Behavioral Health Unit (BHU) provides in-patient care to people experiencing debilitating mental illnesses that cannot be adequately addressed in an outpatient setting. The BHU has eleven single occupancy patient rooms.
Behavioral Health care is provided by a multidisciplinary treatment team composed of a Psychiatrist, Social Worker, Case Manager, Registered Nurses, Psychiatric Aides and ancillary services as they are needed. The goals of the BHU staff include: self-care enhancement, symptom stabilization, and community re-integration. The BHU works closely with outpatient mental health care providers to assure that our patients have a smooth transition back into their community setting.
BHU Kalani Ola Patient's Guide
This brochure contains information on how to help make your stay here comfortable, safe and therapeutic.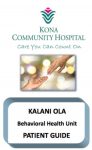 Download Patient Guide