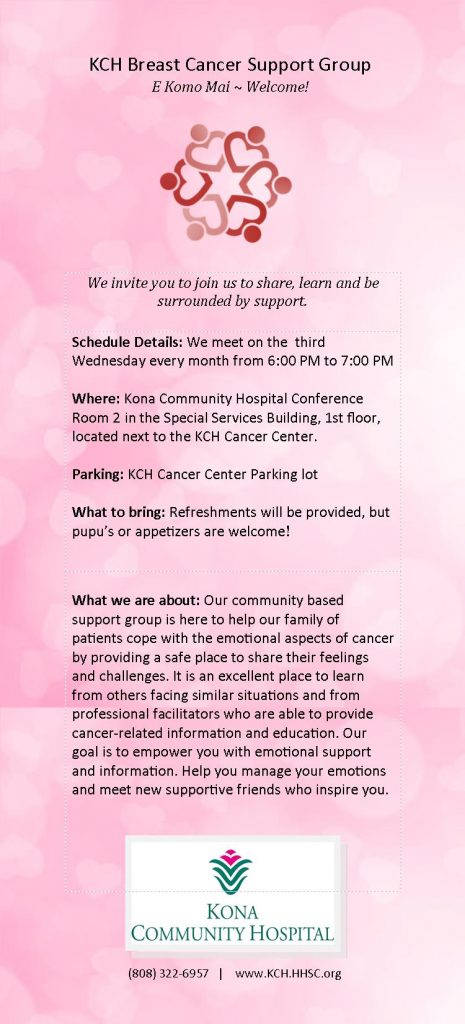 Cancer Treatment Center Launches Breast Cancer Support Group
The KCH Cancer Treatment Center is launching a Breast Cancer Support Group during Breast Cancer Awareness Month. The monthly support group will have its initial meeting on October 18.
This community based breast cancer support group is led by survivors to create a safe place for other survivors to learn from each other and experience emotional support. It is a sisterhood of support, where topics will include good days, bad days, methods that work, methods that don't work, frustrations, sex, relationships and hope (to name a few things).
For information or to sign up by phone, please call the KCH Cancer Treatment Center at 808-322-6957.
Click here for more information about the KCH Cancer Treatment Center »
---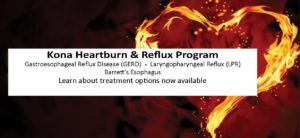 ---
Statement of Non-Discrimination
Hawaii Health Systems Corporation, its Regions and Facilities comply with applicable Federal, State and Local civil rights laws and rules and do not discriminate on the basis of race, color, ancestry, national origin, religion, age, disability, sex, sexual orientation, or marital status.
Click here to see a full Notice of Non-Discrimination
---
Language Access Services