LABORATORY SERVICES
Kona Community Hospital Laboratory Services provides comprehensive clinical and anatomic pathology services to all community members. Testing services are provided 24 hours a day, seven days a week to patients of all ages through inpatient, outpatient and outreach services. Outpatient hours are Monday through Friday from 7:30 am to 5:00 pm. If you have any question, please contact Laboratory Services at (808) 322-4422.
RESPIRATORY THERAPY
Respiratory therapy care at Kona Community Hospital provides a broad spectrum of respiratory services to newborns, pediatrics and adults. The department provides services in all hospital areas including the Emergency Department, Critical Care Unit, OB/GYN and Medical/Surgical.
The Respiratory Department uses a variety of therapeutic modalities to identify and treat acute or chronic respiratory disorders. Our therapists are registered/certified respiratory therapists trained to assess, treat, manage, educate and care for patients with respiratory problems. Services are provided on an inpatient and outpatient basis.
Outpatient services include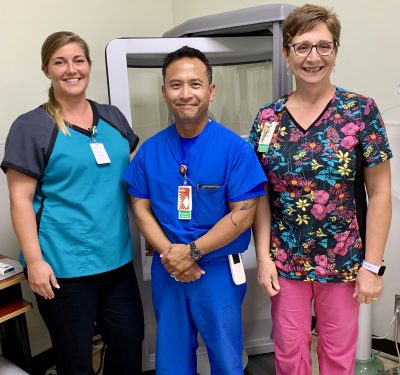 Pulmonary Function Test (PFT) measures a patient's lung function for diagnosis of lung disease such as COPD.

Physician orders a PFT and send a fax to the Respiratory Therapy Department.
Tests are done Monday through Friday 8:00 a.m. –  3:00 p.m.
Respiratory Therapy Department calls patient to schedule appointment.

Electrocardiogram (EKG, ECG) measures the electrical activity in the heart.

Physician orders an EKG
Tests are done Monday through Friday 9:00 a.m. –  5:00 p.m.
Call the admitting office at Kona Community Hospital to schedule an appointment (808) 322-9311.
For more information regarding the services we offer you may call the Respiratory Therapy Department at (808) 322-4431.