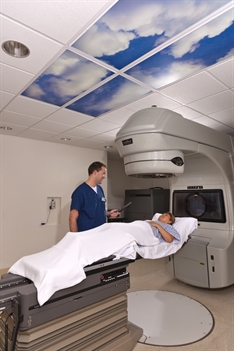 Kona Community Hospital's Cancer Treatment Center Program provides patients with expert care and the latest technology in a compassionate, comfortable setting close to family and friends.
Our state-of-the-art program encompasses all aspects of cancer care including:
Prevention
Early detection
Screening
Diagnosis
Treatment
Support for patients and their families

On-site nutritionist
Financial navigator
Nurse navigator
Rehabilitation therapists
Monthly patient support group
The Cancer Treatment Center Program's multidisciplinary team of cancer specialists provides comprehensive medical care and seamless, coordinated referrals.
The Cancer Treatment Center Program at Kona Community Hospital and its experienced providers recognize that information is an essential component in coping with cancer and making decisions regarding treatment planning. Our professional team helps guide patients, their families and friends as they cope with the physical, emotional, psychological, social, spiritual and financial concerns that often accompany a cancer diagnosis.
Cancer Treatment Center Program Services:
To learn more, please call the Cancer Treatment Center at (808) 322-6910 .