The Kona Cancer Center at Kona Community Hospital provides patients with expert care and the latest technology in a compassionate setting close to family and friends. We are committed to fighting cancer together.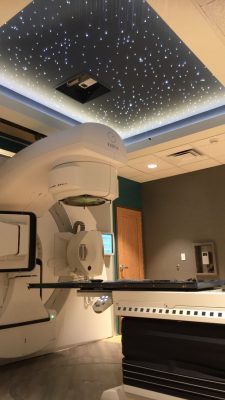 Our state-of-the-art program encompasses all aspects of cancer care including:
Outpatient Medical Oncology & Hematology Support
Outpatient Chemotherapy Treatment & Cancer Care
Radiation Oncology Support
Expert Pathology Services
Diagnostic Imaging Services
Radiology Services
Patient Navigation Services:

Financial Navigator
Nurse Navigator

Rehabilitation Services
Nutritional Counseling with a Registered Dietitian
Telehealth Genetic Counseling Program
Telehealth Psychosocial Support Program via partnership with Cancer Support Community
Patient Support Group
Patient and Community Education
Community Resource Referrals:

Lymphedema support
Alternative medicine support
Smoking cessation
Spiritual care
Pain and palliative care
The Kona Cancer Center Program recognizes that information is an essential component in coping with cancer and making decisions regarding treatment planning. Our professional team helps guide patients, their families and friends as they cope with the physical, emotional, psychological, social, spiritual and financial concerns that often accompany a cancer diagnosis. Our team is also focused on providing patients with care, support and guidance needed throughout their journey. We are will work with patients and caregivers to ensure that treatment and cancer care coordination is as convenient and stress-free as possible.
Cancer Treatment Center Program Services:
To learn more, please call the Cancer Treatment Center at (808) 322-6910.