New Radiation Therapy Patients: What you can expect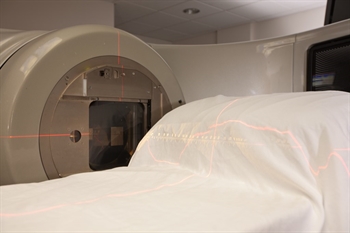 "Treating our families, friends, neighbors and community is our privilege."
The Kona Community Hospital Radiation Oncology clinic has put together this information to provide you with basic information and directions to the department for your first visit. Please feel free to contact us at (808) 322-6948 before your first appointment if you have any additional questions or concerns.
Important Information About Your First Appointment:
Your initial consultation may last from 1 to 3 hours.
If you are unable to keep this appointment please call (808) 322-6910, option 3, to reschedule.
You are encouraged to bring a family member or a friend with you to your appointment.
Please remember to bring all of your insurance cards.
Please bring a list of your current medications (including vitamins or supplements and any over-the-counter medications) with dose and frequency.
Parking:
We encourage you to take advantage of our designated Radiation Oncology Parking stalls located next to our entrance.
When you arrive at Kona Community Hospital for your appointment:
Proceed to the Radiation Oncology Department. If you need assistance with a wheel chair please check with the receptionist at the entrance.
During your first appointment:
You will meet with the Radiation Oncology staff physician and they will review your records, give you an examination and discuss his recommendations with you.
If the doctor requires additional diagnostic information, the front office staff will schedule the appointments for you before you leave.
Please feel free to contact us with any additional questions at (808) 322-6910, option 3, or fax (808) 322-5849.