Medical staff honored with flyover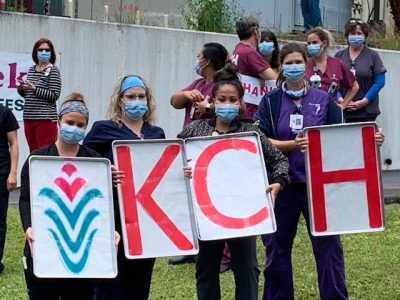 By West Hawaii Today Staff | Saturday, May 16, 2020, 12:05 a.m.
Staff from two Hawaii Island hospitals made it outside Thursday to see the Hawaii Air National Guard and 15th Wing Active Duty Airmen from Joint Base Pearl Harbor-Hickam perform a flyover in a salute to all frontline workers battling COVID-19.
The KC-135 Stratotanker flew over Kona Community Hospital and North Hawaii Community Hospital Thursday afternoon as part of routine training sorties.
Inspired by the Air Force's Operation American Resolve Salutes campaign, the flyover was intended to provide a salute to all the health care professionals, frontline responders, and essential personnel working to keep everyone safe and healthy during these unique times.