Course Information:
Instructor: Ronda (Stormy) Armstrong CST, AAT, FAST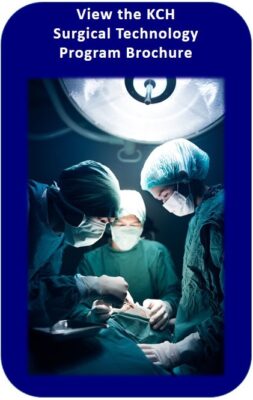 Location: Kona Community Hospital
81-980 Halekii Street
Kealakekua, Hawaii 96750
Office Hours: By Appointment Only
Office Telephone: 808.332.4621
E-mail: rarmstrong@hhsc.org
Welcome!
Welcome to the Kona Community Hospital Surgical Technology Program information web page. This program will stretch your abilities and challenge you to reach your full potential as a surgical technologist. The faculty is ready and excited to assist you in your journey in achieving your goal of becoming a Surgical Technologist.
Mission and Purpose
The Kona Community Hospital Surgical Technology Program mission is to prepare students to become entry – level Surgical Technologists. Our smaller class size with a higher level of interaction will help promote this learning environment. The staff is committed to academic excellence. The program will provide students with the skills and knowledge to become an integral member of the surgical team. When graduating you will have a strong foundation in the essentials of a Surgical Technologist. The goal of the program is to provide student with the opportunity to develop the skill and knowledge necessary to gain employment and will be prepared in cognitive, psychomotor and affective learning domains. The student will meet or exceed the criteria set by the current guidelines of CAAHEP.
Kona Community Hospital opened its doors in 1914. It has served the community in all areas of medical practice. The hospital has 96 hospital beds.
Admitting new classes each year in August. We accept currently 3 students each year.
As of May 19, 2023, the Commission on Accreditation of Allied Health Education Program awarded Kona Community Hospital's Surgical Technology Program the initial accreditation. Accreditation means that the program meets specific standards and criteria set by CAAHEP, ensuring that graduates are well-prepared to enter the workforce as competent and qualified professionals.
If you're interested in a career in surgical technology, it is important to choose a program that the Commission accredits on Accreditation of Allied Health Education Programs. For more information, visit the CAAHEP website at www.caahep.org .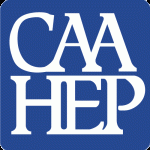 Program Goals
Student Goals and Learning Outcomes: Graduates of the Kona Community Hospital Surgical Technology Program will:
Utilize problem solving, critical thinking and communication effectively.
Enter the profession as competent surgical technologists equipped for employment in an entry-level career.
Meet or exceed the criteria standards set by accreditation bodies using learned cognitive, psychomotor and affective domains.
Integrate principles of surgical asepsis as part of the perioperative process.
Accurately apply knowledge and skills of a professional surgical technologist to address the psychosocial needs of the surgical patient.
Meet or exceed criteria set forth in the current CAAHEP standards and guidelines for the Accreditation of Education Programs in Surgical Technology.
Program Learning Outcomes: The focus of the program is to prepare competent entry-level surgical technologists in cognitive (knowledge), psychomotor (skills) and affective (behavior) learning domains. Upon completion of the required courses within the program curriculum, the student will be able to:
1.  Apply the principals of surgical asepsis – Cognitive, Psychomotor
2.  Relate the roles and responsibilities of the surgical technologist to the perioperative patient – Cognitive
3.  Communicate effectively and advocate for patient safety as a member of a multi-disciplinary surgical team – Cognitive
4.  Apply medical terminology to communicate clearly and effectively with patients, families, physicians and co¬workers – Cognitive
5.  Prepare all sterile areas, instruments, and equipment required for an operative procedure – Psychomotor
6.  Appraise, prioritize and coordinate all aspects of each surgical procedure using critical thinking and problem solving skills – Psychomotor, Cognitive
7.  Develop anticipation of surgeon and surgical case needs while assessing and prioritizing in stressful situations – Psychomotor
8.  Utilize critical thinking to perform the duties of the surgical technologist – Affective
9.  Recognize the uniqueness of each patient when providing care to the surgical patient – Affective
10.  Adhere to the recognized scope of practice in providing optimal patient care – Affective
11.  Interact professionally within the operating room environment, concerning all parties – Affective
Description of the Profession
What do Surgical Technologist do? We are referred to many different name – operating room technician, surgical technologist, Scrubs, scrub technicians. You will prepare the operating room for surgery by gather supplies needed to perform the surgery, assist the surgeon by passing items and other sterile supplies. Anticipating the needs of the sterile team members. Thinking ahead to maximize efficiency and flow of the surgical case. Making sure the procedure is executed smoothly and efficiently as possible. Preparing and organize the operating room, clean and sterilize equipment. Surgical technologist work under the supervision of a register nurse and operating room manager.
Commitment:
The Kona Community Hospital Surgical Technology Program strivers to provide quality instruction for all students. The students are taught the necessary skills to become an entry level Surgical Technologist.
The Surgical Technologist is a team member in the operating room under the direct supervision of a qualified professional nurse and physicians. Surgical technologist are responsible for creating and maintaining a surgical sterile field and assisting the surgeon during a procedure. Understanding the procedure, anticipating the surgeon's needs and maintaining a safe environment for the patient.
Program Outcomes
The National Board of Surgical Technology and Surgical Assisting
NBSTSA Exam:
Graduates of the Kona Community Hospital are required to take the certification exam of:
The National Board of Surgical Technology and Surgical Assisting (NBSTSA).
The national pass rate average is approx. 70%
| | | |
| --- | --- | --- |
| NBSTSA/ National Certification Exam Statistics Year | Graduates Passing on first attempt | Completion Rates |
| 2023 (2) Students | 50% | 100% |
Contact Information
Joint Commission on Accreditation of Healthcare Organization
Address:
One Renaissance Blvd.
Oakbrook Terrance, IL 60181
Phone: (630) 792-5000
Fax: (630) 792-5002
Accreditation Review Council on Education in Surgical Technology and Surgical Assisting
Address:
6 West Dry Creek Circle
Suite 210
Littleton, CO
(303) 694-9262
Web: ARC-STSA
Email: info@arcstsa.org
Commission on Accreditation of Allied Health Education Programs
Address:
9355113th Street North , # 7709
Seminole, Florida 33775
(727) 210-2350
Email: mail@caahep.org
The Surgical Technology Program is sponsored by Kona Community Hospital.
Kona Community Hospital Surgical Technologist Program graduates meet the guidelines of the:
Association of Surgical Technologists
Kona Community Hospital is accredited by the Joint Commission.