See story by West Hawaii Today
Kona Community Hospital receives $5M from feds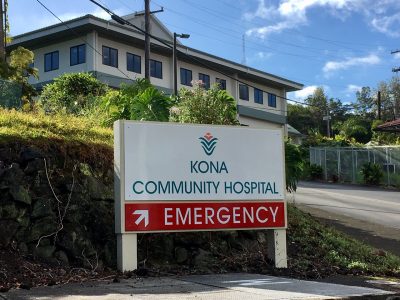 Kona Community Hospital was one of two hospitals in the state to receive a combined $11.9 million in new federal funding to support health care services for vulnerable and low-income individuals during the COVID-19 pandemic.
KCH and Straub Medical Center on Oahu received the funds as part of the $175 billion Provider Relief Fund authorized by the Coronavirus Aid, Relief, and Economic Security (CARES) Act and the Paycheck Protection Program and Health Care Enhancement Act, according to a press release from U.S. Sen. Brian Schatz, D-Hawaii.
Hospitals that serve a disproportionately high number of Medicaid patients or provide large amounts of uncompensated care are eligible for this safety net allocation from the Provider Relief Fund.
"One-third of the patients served at Kona Community Hospital are Medicaid/Quest patients. Additionally, 3% of our patients are uninsured," said KCH Chief Financial Officer Dean Herzog.
KCH received $5 million on Friday. Herzog said the funds will be used to offset the lost revenue the hospital is experiencing because of a reduction in surgeries, out-patient procedures and in-patient days resulting from the COVID-19 pandemic.
Schatz said the two medical centers serve as safety-net hospitals, providing care to individuals regardless of their insurance status or ability to pay for health-care services.
"Kona Community Hospital and Straub Medical Center play an essential role in providing health care to our most vulnerable residents on the Big Island and Oahu," said Schatz, a member of the Senate Appropriations Committee. "With hospitals on the front lines of this global health crisis, this federal funding will provide important resources to make sure they remain operational so that everyone can get the care they need regardless of their ability to pay."
In addition to this funding, Hawaii health providers have received more than $200 million in federal grants to respond to the coronavirus pandemic, including funding to acquire personal protective equipment, cover testing and treatment, support rural hospitals, and other response efforts.