Kona Community Hospital proudly welcomed Hawaii`s first baby of the New Year at 12:01 am on January 1st. Parents, Clarissa and John Garcia were thrilled with the 12:01 am birth of Alekah Obra Garcia on January 1st. Adding to the magic of the moment, Clarissa and Johnson are both employees at Kona Community Hospital.
Congratulations to the Garcia family. Your entire KCH o`hana welcomes your its newest arrival.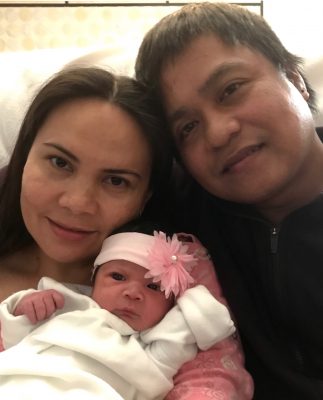 Parents, Clarissa & Johnson Garcia welcome baby, Alekha.
Read West Hawaii Today coverage of the happy event at:  New life: First Big Island baby of 2019 birthed at KCH