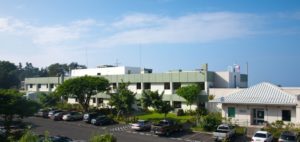 Kona Community Hospital announced today that its emergency department is experiencing a large number of phone calls from community members who are concerned about Dengue Fever.
"Our emergency department is being inundated with calls from people with questions about Dengue Fever," said Lisa Downing, Infection Prevention and Employee Health Director.
Callers are concerned about mosquito bites or generic symptoms, which they fear may be attributed to the mosquito-borne disease.
Hospital officials are encouraging community members with questions to either call their personal physicians or the Department of Health at (808) 586-8362.
The Department of Health can provide consultations via phone. Callers can be pre-screened to determine whether they meet the criteria to be tested for Dengue Fever. Anyone meeting the criteria will be referred for further testing.
Dengue symptoms include headache, fever, exhaustion, severe muscle and joint pain, swollen lymph nodes and rash.
Currently there have been ten confirmed cases of Dengue Fever on Hawaii Island, including both East and West Hawaii.
Downing stresses that anyone who is experiencing a medical emergency should call 9-1-1 or go to their nearest emergency department.