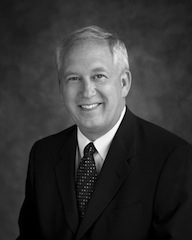 The HHSC West Hawaii Regional Board of Directors has named Jay Kreuzer as the new Regional Chief Executive Officer (CEO) of the West Hawaii region, which includes Kona Community Hospital (KCH) and Kohala Hospital.
Jay Kreuzer has over 30 years of progressive, proven health care leadership experience. He previously served as the Executive Vice President of Resurrection Health Care, a not-for-profit health system located in Chicago, that includes 8 hospitals, 7 nursing homes, 5 independent living facilities, and 3 assisted living facilities. He concurrently was the Chief Executive Officer for West Suburban Medical Center, a facility with $520M in gross revenues, 5 ambulatory sites, 325 member medical staff, 250 volunteers, foundation and physician/hospital organization (PHO). Prior to this, he was the President of St. Francis Hospital and Health System, a 412-bed acute care hospital ranked in the top 100 hospitals nationally. He also served as the President of Good Samaritan Regional Medical Center, a 220-bed acute care hospital in rural Southern Illinois.
"We have great confidence in Mr. Kreuzer's leadership," said Ali Bairos, M.D., Chair of the HHSC West Hawaii Regional Board of Directors. "His experience and knowledge in the health care industry, as well as his personal values of honesty, communication and integrity will be a great benefit to our hospitals. His strong background and commitment to promoting health care initiatives is obvious from his distinguished career and the positions he has held. His skills and leadership should prove to be a strong foundation for all of us. Of particular note, his long stays in prior positions promise stability to our hospitals. Given the massive changes in the health care environment and the need for partnerships and relationships within and outside the HHSC system the challenges are daunting. Jay is the right person to be at the helm through these unique times."
When asked to comment, fellow HHSC West Hawaii Regional Board Member Renee Inaba shared, "Our Board was very committed to having a fair and open process for the selection of the new CEO. We welcomed and included feedback and participation from community members, as well as staff throughout this process. Since 'community' is the 'middle name' for our hospital we take that obligation and responsibility to our West Hawaii ohana very seriously. While we had many talented applicants for the post, Mr. Kreuzer's health care background and genuine nature provided a nice blend of experience, personal poise, and a leadership style exemplified by high integrity and character. The Board believes that Jay is definitely the right person to lead our two West Hawaii hospitals into the next decade of changes and challenges in health care for our community."
Kreuzer earned a Bachelor of Science degree at Valparaiso University in Indiana and received a Master in Health Administration at Xavier University in Ohio. He is a Fellow in the American College of Healthcare Executives. He and his wife, Jean (a school nurse for 20 years) are looking forward to their move to the Big Island and becoming a part of our community.
Founded in 1914, KCH is a 94-bed full-service hospital with 24-hour emergency services that supports the west region of the island of Hawaii. It is a member of the Hawaii Health Systems Corporation, a special agency of the state of Hawaii established in 1996. It is fully accredited by the Joint Commission on Accreditation of Healthcare Organizations. Kona Community Hospital is dedicated to maintaining and expanding quality health care for the West Hawaii community.
Kohala Hospital is a Critical Access Hospital with acute and long-term care services and a 24-hour emergency room that supports the North Kohala community. It is a member of the Hawaii Health Systems Corporation, a special agency of the state of Hawaii established in 1996. Its mission is to provide a "healing" environment to the community of North Kohala through the provision of quality health care services with emphasis on quality of life to all patients and residents.