Kona Community Hospital is proud of employee, Tonia Obregon, RN. Tonia recently became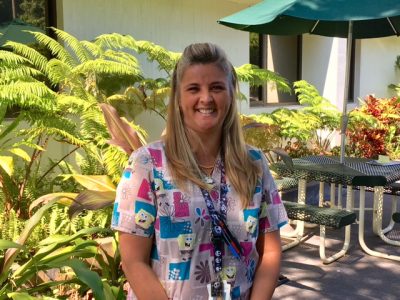 credentialed as a Certified Case Manager (CCM).
Earlier this year, Tonia began the 6-month study period for the CCM test. The nationally-recognized certificate is no small achievement. To take the test, one must be a registered nurse and have five years' experience as a case manager. On October 19th, Tonia received word that she had passed the grueling 3-hour exam!
Congratulations, Tonia Obregon, RN, CCM!! Your dedication and commitment to our patients is appreciated.