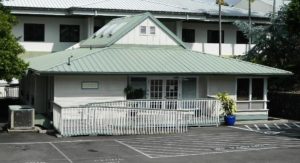 The Cancer Center:  Kona Community Hospital's Cancer Center provides patients with expert care in a compassionate, comfortable setting close to family and friends. The center encompasses all aspects of cancer care including prevention, early detection, screening, diagnosis, treatment and support for patients and their families. The Cancer Center, is to enhance the services available to our community.
Kona Hospital Foundation
79-1019 Haukapila St
Kealakekua, HI  96750
To donate online by credit card, click here.